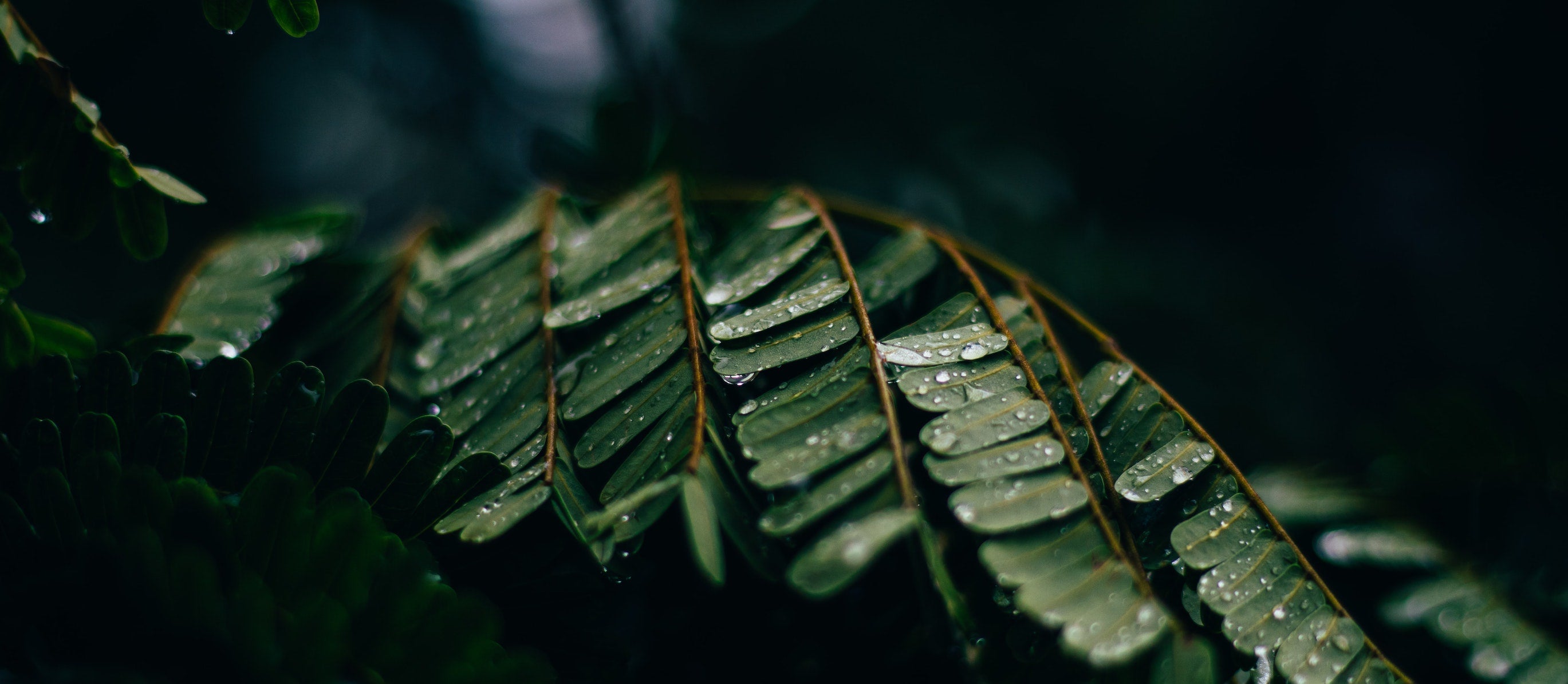 Fennel (Foeniculum vulgare) is a flowering plant species of the carrot family. It is a hardy perennial herb with yellow flowers and winged leaves. It is native to the shores of the Mediterranean, but has become widely naturalized in many parts of the world, especially in dry lands near sea coasts and river banks.

It is a highly flavorful herb used in cooking and, along with the similar-flavored anise, is one of the main ingredients in absinthe. Fennel or Florentine fennel is a selection with a bulbous, bulb-like stem base used as a vegetable.
Chemistry
The aromatic character of fennel fruit comes from volatile oils that impart mixed aromas, such as trans-anethole and estragole (licorice-like), fenchone (mint and camphor), limonene, 1-octen-3-ol (mushroom). Other phytochemicals found in fennel fruit include polyphenols, such as rosmarinic acid and luteolin, among others in small amounts.

F. vulgare essential oil also has non-food uses. Pavela et al 2016 find EO as an insecticide.

Giant fennel (Ferula communis) is a large, coarse plant, with a pungent aroma, that grows wild in the Mediterranean region and is only occasionally cultivated in gardens. Other species of the Ferula genus are also called giant fennel, but they are not culinary herbs.
In North America, fennel can be found growing in the same habitat as the native species osha (Ligusticum porteri) and Lomatium, relatives in the parsley family.

Etymology
Fennel came into Old English from Old French fenoil which in turn came from Latin faeniculum, diminutive of faenum, meaning "hay".

Cultivation
Fennel is widely cultivated, both in its native range and elsewhere, for its edible, strongly flavored leaves and fruit.
Florentine fennel is a cultivar group with inflated leaf bases that form a bulb-like structure. It is of cultivated origin and has a mild anise flavor, but is sweeter and more aromatic. Florentine fennel plants are smaller than the wild type. Several varieties of Florentine fennel are also known by many other names, most notably the Italian name finocchio.
Foeniculum vulgare 'Purpureum' or 'Nigra', the 'copper-leaved' fennel, is widely available as an ornamental garden plant.

Fennel has naturalized along roadsides, in pastures, and in other open locations in many regions, including northern Europe, the United States, southern Canada, and much of Asia and Australia. In western North America, fennel can be found from the coastal and inland wild-urban interface eastward to hill and mountain areas, excluding desert habitats.
Uses
Fennel was valued by the ancient Greeks and Romans who used it as medicine, food and insect repellent. A fennel tea was believed to give courage to warriors before battle. According to Greek mythology, Prometheus used a giant fennel stalk to carry fire from Olympus to Earth. Emperor Charlemagne required the cultivation of fennel on all imperial farms.

Florentine fennel is one of the three main herbs used in making absinthe, an alcoholic mixture that originated as a medicinal elixir in Europe and became, in the late 19th century, a popular alcoholic drink in France and other countries. Fennel is a common and traditional spice in aromatic Scandinavian brännvin (a loosely defined group of distilled spirits, which includes akvavit). Fennel also appears in the Chinese Materia Medica for its medicinal functions.

Diet
One raw fennel bulb (235 g) consists of water, 2.91 g protein, 0.47 g fat and 17.2 g carbohydrates (including 7.28 g dietary fiber and 9.24 g sugars), providing a total of 72.8 calories (kcal) of energy. The 235g bulb provides calcium, iron, magnesium, phosphorus, potassium, sodium, trace elements zinc, copper and selenium, vitamin C. As well as choline, several B vitamins, folate, beta-carotene, lutein, zeaxanthin, vitamin E and vitamin K.

Dried fennel seeds are commonly used as a spice and are usually only eaten in small amounts. A reference amount of 100 grams of fennel fruit provides 345 kilocalories of food energy and is a rich source of protein, dietary fiber, B vitamins and many dietary minerals.
Cuisine
The bulb, foliage and fruit of the fennel plant are used in many of the world's culinary traditions. The small flowers of wild fennel (known as fennel 'pollen') are the most potent form of fennel, but also the most expensive. The dried fruit of fennel is an aromatic spice with an anise flavor, brown or green in color when fresh. For cooking, green fruits are optimal. The leaves are mildly scented and similar in shape to those of dill. The bulb is a crunchy vegetable that can be sauteed, stewed, braised, grilled or eaten raw. The tender young leaves are used for garnishes, as a salad, to flavor salads, to flavor sauces to be served with puddings, and in soups and fish sauce. Both the swollen leaf bases and tender young shoots can be eaten like celery.

Fennel is also used as a flavoring in some natural toothpastes. The fruits are used in cooking and in sweet desserts.

In Iraq, fennel seeds are used as an ingredient in breads. It is one of the most important spices in Kashmiri cuisine and Gujarati cooking. It is a key ingredient in Assamese/Bengali/Oriya spice blend and in Chinese five spice powders. In many parts of India, roasted fennel fruits are eaten as mukhwas, an after-meal digestive and breath freshener (saunf), or candied as a comfit.

Many egg, fish and other dishes use fresh or dried fennel leaves. Florentine fennel is a key ingredient in some Italian salads or can be simmered and served as a hot side dish. It can be marinated or cooked in risotto. Fennel seeds are the main flavoring ingredient in Italian sausage. In Spain, the stems of the fennel plant are used to make pickled eggplant, berenjenas de Almagro. An herbal tea or tisane can be made from fennel.
Due to its aromatic properties, fennel is one of the ingredients of the well-known licorice powder compound.
History
The Greek name for fennel is marathon (marathon) or fennel and the site of the famous battle of Marathon literally means a plain of fennel. The word is first attested in the Mycenaean Linear B form as ma-ra-tu-wo. In Hesiod's Theogony, Prometheus steals the ember of fire from the gods in a hollow stalk of fennel.
As an Old English perfect, fennel is one of nine plants invoked in the pagan Anglo-Saxon charm of nine herbs, recorded in the 10th century.


Returns & Exchanges Policy
Free shipping on all exchanges and returns up to 14 calendar days after delivery. Changing an item has never been easier with the new Stock Credit by Avgerinos service .
Necessary conditions are the presentation of the receipt/invoice inside the package and the condition of the products. The products should be like new and not have been opened or used. There are specific products that cannot be returned for health reasons. After we have received and checked your return package, we will then issue the corresponding Voucher/Gift Card with the same amount of money which you will be able to use on our site.
In the event that your products must be fully withdrawn we issue your refund using the same payment method used for the original purchase.
Return costs are free of charge but excluding additional costs due to your choice to use a delivery method other than the cheapest standard delivery method we offer.
For all the details you can read our full allowance and change policy here.
The return address is: 138 Vasileos Konstantinou, Koropi 19400, T +30 210 6623565
Delivery Time & Hours
Delivery Time: (you calculate as the start date the date of shipment, not the order, and only working days are taken into account).
Land destinations: 1-2 business days
Island destinations: 2-3 working days
Hard to reach areas: 2-5 business days
Delivery days are from Monday - Friday
Delivery Hours: 9:00am - 6:00pm (on arrival)
Shipping & COD
Shipping costs for the whole of Greece are €3.90

 
Cash on Delivery is FREE

Most parcels are up to 2kg, and

each additional kilo is charged at €1
avgerinospharmacy.gr will not be held responsible for the consequences due to delivery delay or loss of your parcel by the carrier or due to force majeure. If the parcel is not received within the stated deadlines, an inquiry is made to the carrier and lasts up to 15 days. During this period, no refunds or reshipments can take place.
For all the details you can read our full shipping & handling policy here.